Parents of Elementary Age Children
Subscribe to posts
Fall Classes at The Brick House
 Classes for children
Great Falls Creative Movement will offer this class this fall running from October 4th - December 20th including two other classes for toddlers.
The Leap Frogs
Creative Movement for  5, 6 , and 7 year-olds.
Explore creative movement concepts alone and with each other. Build strength and flexibility, musicality and spacial awareness.
Thursdays, 3:45 - 4:30 p.m.
For more information or to register contact Anna Hendricks
phone: 413 863-2122
email: studio.movement@gmail.com
web: www.greatfallscreativemovement.wordpress.com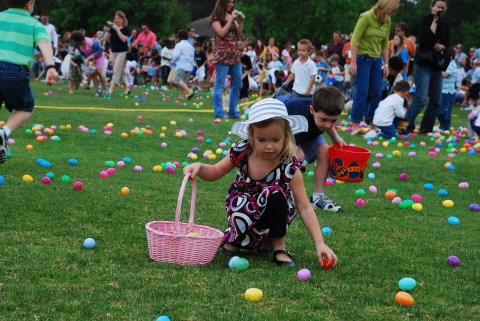 Peter Cottontail's EGGstravaganza
Saturday, April 7
1:00pm   
Unity Park, Turners Falls   
Children ages 4-12 are invited to take part in this great community tradition, featuring; 
Face painting ($1 per face),  egg decorating, pictures with Peter Cottontail ($1 per picture),  and  our Annual Egg Hunt with  5,000 candy and toy-filled eggs 
Participants must bring their own basket/bag for the eggs.   
THIS EVENT IS RAIN OR SHINE.
The prime time to prevent child alcohol use is when kids are in fifth grade, according to a new report on underage drinking.
"Substantial numbers of children do in fact have experience with alcohol," warns researcher John Donovan, PhD, of the University of Pittsburgh.
Donovan notes that while most children don't use alcohol on a regular basis, the number of children who use alcohol rises between grades four and six.
"This would suggest that primary preventive interventions for child alcohol use would be best targeted in fifth grade to reduce or delay this pattern of early onset," Donovan writes in September's edition of the journal Prevention Science.
Donovan gathered data from four U.S. surveys on children and alcohol ranging from the 1990s until 2005.
The most recent survey, conducted from 2004-2005 and including about 25,000 students, shows that about 7% of fourth-graders, more than 8% of fifth-graders, and about 13% of sixth-graders had drunk beer, liquor, or wine coolers in the past year.
An earlier survey from 1998 shows that among some 1,500 sixth-grade students, 62% of boys and 58% of girls said they had ever tasted alcohol.
About a third as many children reported having had "more than a sip" of alcohol in other surveys from the 1990s.
Few children in any of the surveys reported having any alcohol within the past month.
The surveys don't show the context in which those children drank alcohol. For instance, some kids may only have sipped wine in religious services or tasted alcohol at a wedding or during a family dinner.
But the take-home message, says Donovan, is not to wait until children are teens to talk to them about alcohol use.
There is a "misperception that few children drink ... hopefully, this review serves to dispel this perception," writes Donovan.
Second Saturday Children's' Series at the Great Falls Discovery Center every month. Drop in between 10:30 AM and 2:00 PM for activities which could include: crafts, games, investigations, or outdoor adventures.
The Center is located at 2 Avenue A., Turners Falls, MA 01376,
For more information please call 413.863.3221 or go to the website.  
http://www.greatfallsma.org/
GMRSD is fortunate to have an excellent School Peer Mediation Program, which trains and supervises student mediators to listen and support students, teachers, parents or school administrators as they find a way to settle their differences before they escalate. The program is coordinated by Hipolito Baez, an employee of The Mediation and Training Collaborative in Greenfield.

The mediators remain unbiased and withhold judgment throughout each session, facilitating discussion as participants decide for themselves how to settle their differences. Mediation is a confidential process. Among the benefits of mediation are: helping participants to understand each other better, improving relationships, teaching participants a peaceful, responsible method for problem resolution, helping participants respect diversity and, overall, improving the school climate.

Peer Mediation helps resolve issues such as: 
Rumors 
Prejudice 
Harassment 
Teasing 
Gangs 
Friendship 
Boy/Girlfriend 
Name-Calling 
Stealing 
Threats

For this year's training, although there were many excellent candidates, there were only 20 slots.
There were also many high school candidates who would have been great peer mediators but simply could not make a full commitment to the four days of training. All trainees are instructed to follow up and arrange make-up work with teachers.

The following students have been selected for mediation training, as of press time. Congratulations all!

6th Graders:
1. Tanner Ames
2. Sam Adams
3. Kylie Fleming
4. Lydia Fox
5. Kylee Mason
6. Madison St. Marie
7. Shanexxy Torres
8. Rachel Tucker
9. Skylar Thompson

7th Graders:
1. Alyson Rose Kilanski
2. Kortney Therber
3. Joshuan Torres

8th Graders:
1. Matt Brunette
2. Krystal Cloutier
3. Kienan Scanlon

9th Graders:
1. Jazmyn S. Brewington
2. Halle Harvey

10th Graders:
1. Alley Flores
2. Ian Lang
3. Summer Murray
For more information, contact Hipolito Baez, Peer Mediation Coordinator, Great Falls Middle School and Turners Falls High School
Hipolito.Baez@gmrsd.org
863-7231